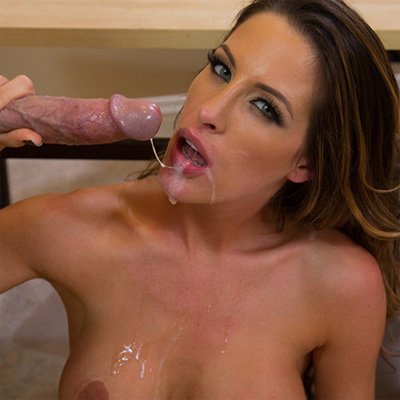 Korntney Kane is the office tease, and this time out, she's going to please, because she's the one needing something!
Kortney Kane desperately needs Johnny's help with a project at the office. She just landed a new client, but she can't complete the project without his expertise. It's the end of the day and Johnny is tired and hesitant to spend his time doing her work after hours. What will he benefit from it? Kortney begs and pleads and he finally gives in; under one condition, a kiss. After one kiss, they both can't get enough. Johnny whips out his gigantic cock and she sucks and fucks him until he delivers a huge load on her face and the promise of the project on her desk first thing in the morning.
A really nice big facial in this scene, Kortney Kane looks hot with a cock in her mouth and even hotter with a face full of cum!
Download the full fuck scene and messy finish at Naughty Office here!